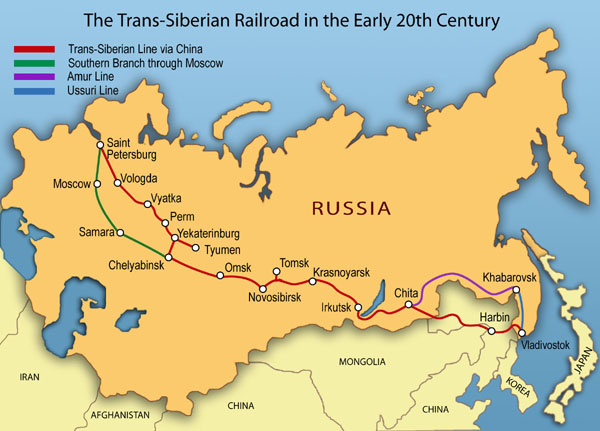 This defunct map is nice for showing Harbin's location, which is a tempter. It isn't quite the same route in the west these days, though...
Here's one with the UK, but missing the northern loop thru finland/sweden via st.petrosgradburg.
And 3 because 3 is the magic number.
(alchemico-philosophically, 1 is everything, all, unity, which you have to divide/ demarcate/ separate in order to define/ determine/ talk about anything, but by creating 2 (subjectobject, lightdark, herethere etc..) you have inevitably created a 3, the most interesting bit, the relationship between the two.